What is your Valentine gift to you?
February is upon us and Valentines day is just around the corner!
What are you doing this year for you?
Something that makes you feel special?
Have New Years promises to yourself gone by the wayside?
It is not too late!
It's easy to get back on the wagon….
All you have to do is DO IT!
Install a DUMP button on the little red wagon
See how easy that is… just push the button..
Ok… now back to work... Chris Brogan is someone who KNOWS today's social media marketing.
He shares with us in marketing we should feel like we do at Disneyland!
Having lots of fun, loving what we are doing and never mind the price!
Chris Brogan is the Co-Author with Julien Smith of a book called:
Trust Agents…. Using the Web to Build Influence, Improve Reputation, and Earn Trust
This book could be your Valentine treat!

Chis shares from the heart on his blog!  Some of the ideas he had for Realtors and can be applied to almost any business.  The concepts are easy to do and make sense.
From Chris Brogan, December 23, 2009 @ Chrisbrogan.com
If I Were a Realtor
I'd write a blog about the location where I was selling.
I'd take tons of picture and post them on the blog.
I'd shoot walking tour videos all the time with a Flip camera and post them.
I'd shoot interview videos with people from my community.
I'd host meetups and tweetups for local residents, inviting people who are house hunting.
I'd find various niche communities (developers,stonemasons, parents) and start community platforms for them on Nin.
I'd empower as many local businesses onto the Net as I could, and help them get successful.
I'd encourage as many people in my community to join Twitter as possible, and I'd bundle them into a list.
I'd consider setting up hyperlocal news and event sites, or at least empower/support their construction.
I probably wouldn't put pictures of me in a tie (or a dress) and write about the rates, I probably wouldn't pitch you dozens of time in a row, I probably wouldn't just rehash links to listings.
But that's just me! CB
Trust Agents is an incredible book describing how relationship marketing works today.  Check out this link and watch the 4 minute video. It will be wall worth your time.
Every entrepreneur should read this book!
Trust Agent is an incredible resource bank of information.
So treat yourself for Valentines Day!
Jump back on the wagon and start working a plan, whatever that is for you and makes sense!
So what if it is February! Each day gives us an opportunity to start anew! No stress here!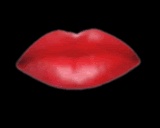 Bottom line is to have fun with your plan, whatever that may be!